King Nine - Scared To Death LP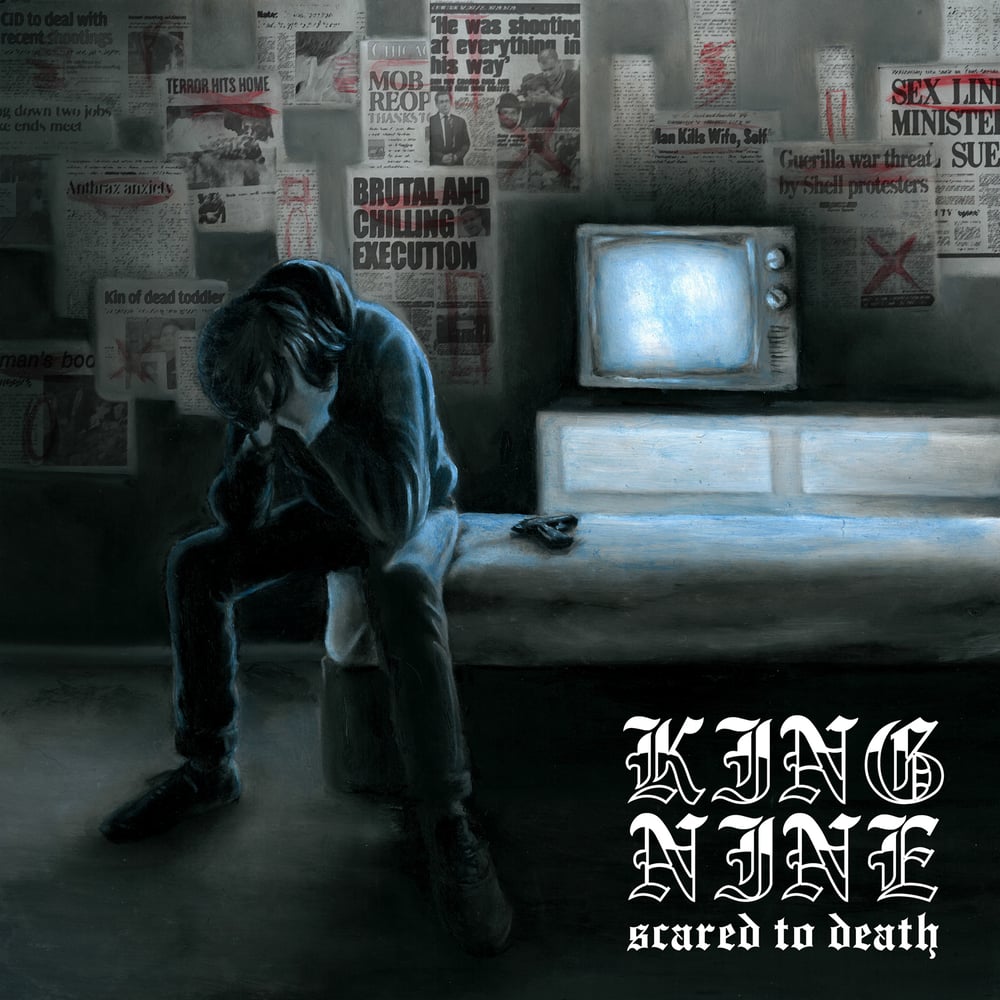 King Nine - Scared To Death LP.
Last Ride Records Australian copies of the King Nine "Scared To Death" 10 year anniversary LP pressing from DAZE.
New York hardcore straight outta Long island... Some may say... LINYHC... Originally released on Mass Movement Records in November 2013.. Back in print for the first time since 2014 with an updated layout... Gatefold LP with debossed and silver stamped text on the front cover.... This came out dope and beautiful...
Pressing information:
Clear Light Blue w/ Baby Blue/Black Splatter (/300)
Black (/300)
Track listing:
1. Scared To Death
2. Murder In The Second
3. Free Will
4. D.F.Y
5. Prayer For Strength
6. Still Anticipating
7. Damnation
8. Blind Eyes
9. Boiled Love
10. Made To Feel
International shipping rates from Australia continue to increase and become more expensive, and the prices provided may not be entirely accurate. If you believe the price is incorrect, please email [email protected] and we can determine the exact postage based on your location. Recommended for any international buyers that you purchase two or more items your order to make the shipping prices more worthwhile.