Nerve Damage - Drip Fed. Misled. 12" EP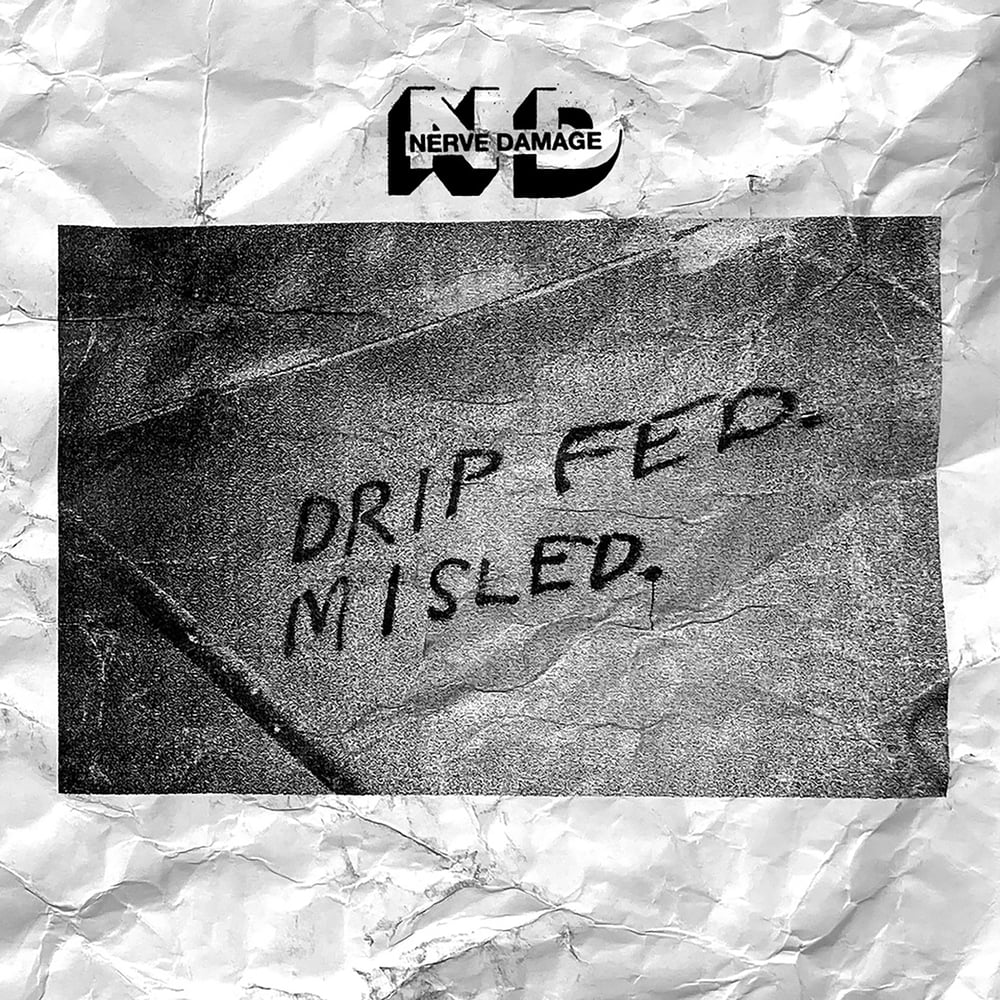 Nerve Damage - Drip Fed. Misled 12" EP.
LRR39
Listen now at lastriderecords.bandcamp.com and on all digital streaming services.
Following up to their 2021 7" "Society Made Me Sick'", Nerve Damage give us the "Drip Fed. Misled." 12" EP.
Not content with putting out a typical hardcore release, Nerve Damage have chosen to collaborate with talented artists that may be sonically different but are cut from the same cloth. The title track "Drip Fed. Misled." features Joel Birch from The Amity Affliction. Sandwiched between the title track and a new version of "Unease", is a collaborative track between Nerve Damage, Buzz Kull and 3NDLES5. With hardcore and electronic music often sharing similar beats per minute and intensity, the supergroup have used this as a way of merging both music and mindsets.
Each record features a screen printed b-side, along with an exclusive 24 page zine and poster.
Pressing information:
Clear (/150)
Track listing:
1. Drip Fed. Misled
2. Cappo Blitz
3. Unease
International shipping rates from Australia continue to increase and become more expensive, and the prices provided may not be entirely accurate. If you believe the price is incorrect, please email [email protected] and we can determine the exact postage based on your location. Recommended for any international buyers that you purchase two or more items your order to make the shipping prices more worthwhile.