No Pressure - No Pressure LP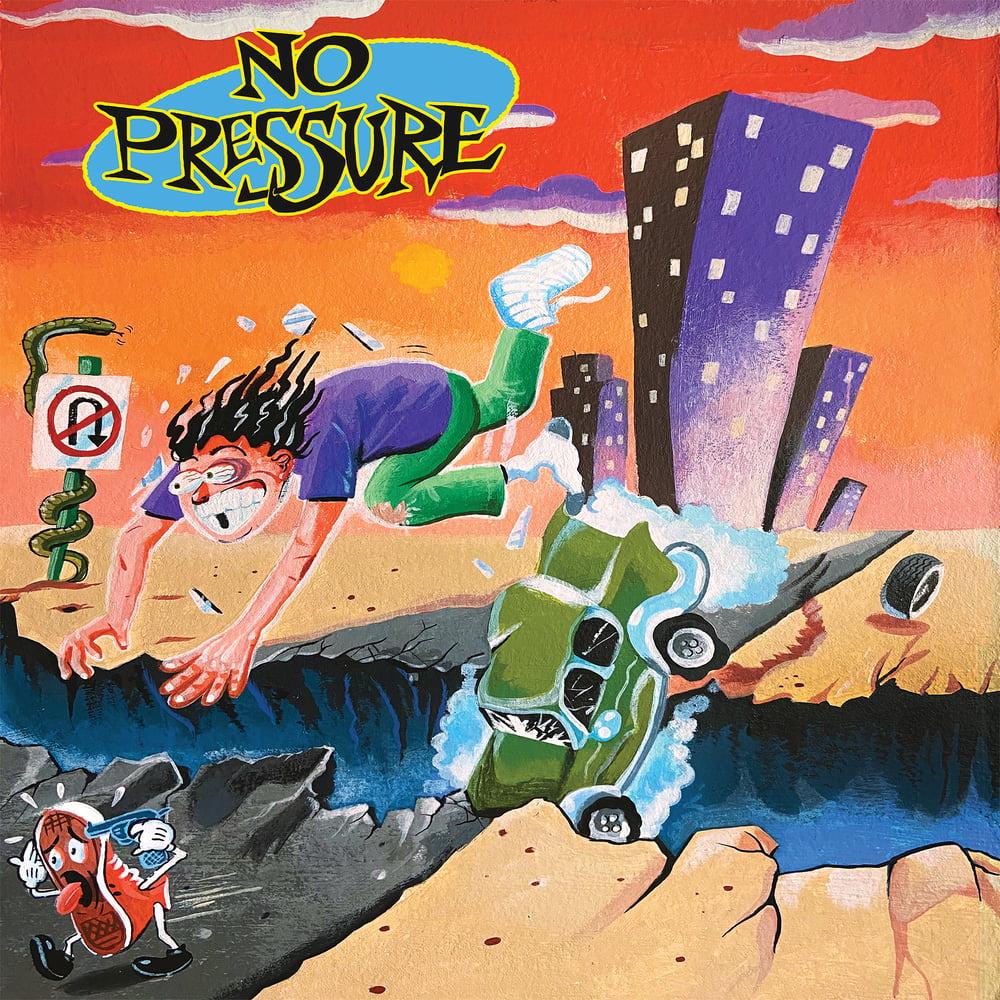 No Pressure - No Pressure LP.
LRR43
Listen now at lastriderecords.bandcamp.com and on all digital streaming services.
Debut LP from USA pop punk powerhouse No Pressure. 10 tracks of high energy pop punk, the type of stuff you would blast with your windows down on the way to the beach in summer, presented to you by some faces you may recognise from The Story So Far, Regulate and Light Years. Produced, engineered mixed by Ben Hirschfield at Nutone Studios. Mastered by Nick Townsend. Artwork and layout by Chris Wilson.
Split release in Australia with Life.Lair.Regret. Records.
Pressing information:
Transparent Blue (/300) - Last Ride
Transparent Purple (/300) - Life.Lair.Regret
Track listing:
1. Lock It Up
2. Too Far
3. Hand In Hand
4. Both Sides
5. One Way Trip
6. Same Thing
7. Big Man
8. Sour
9. Stuck Here
10. Save Your Spot
International shipping rates from Australia continue to increase and become more expensive, and the prices provided may not be entirely accurate. If you believe the price is incorrect, please email [email protected] and we can determine the exact postage based on your location. Recommended for any international buyers that you purchase two or more items your order to make the shipping prices more worthwhile.