SPEED - Avalon Shirt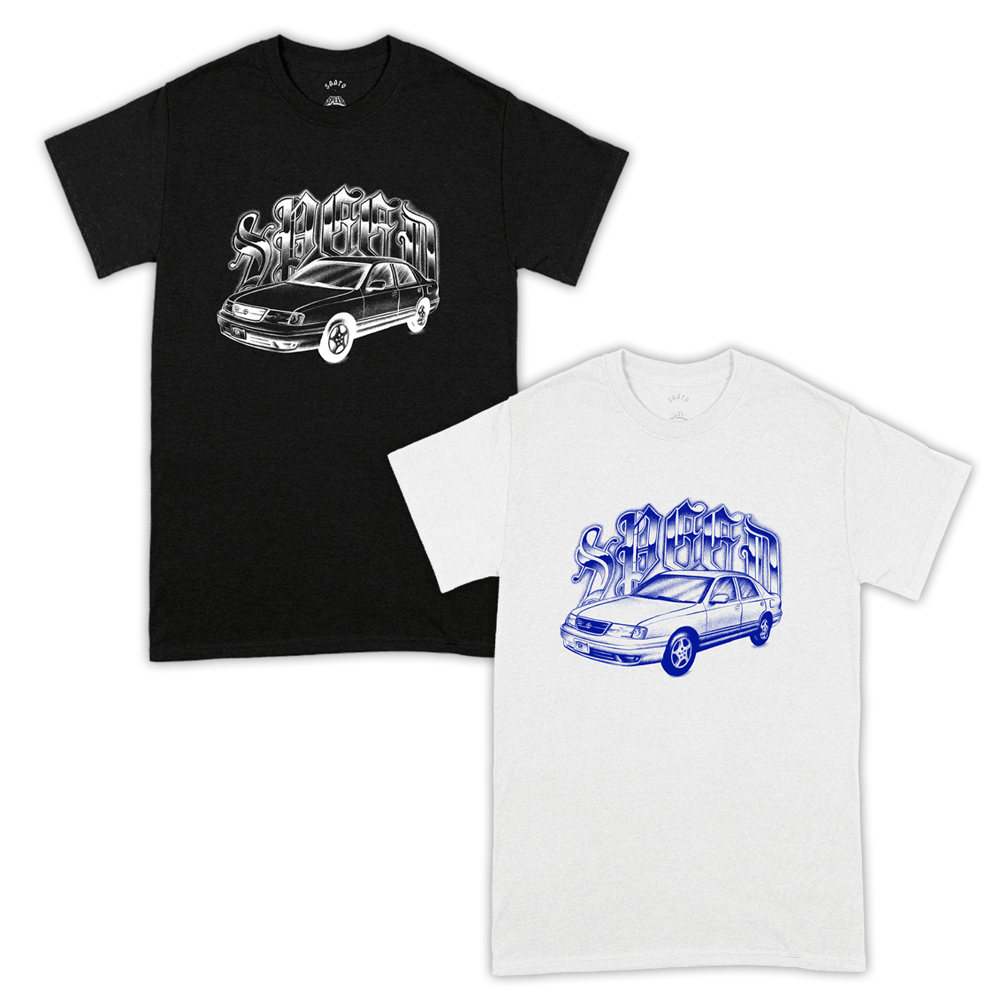 Limited amount of SPEED "Avalon" shirts available with the second pressing of their "GANG CALLED SPEED" EP.
Printed on black or white Alstyle (1301) t-shirt, front and back print. Designed by Olivia Kates.
International shipping rates from Australia continue to increase and become more expensive, and the prices provided may not be entirely accurate. If you believe the price is incorrect, please email [email protected] and we can determine the exact postage based on your location.